Read patient reviews for Dr. Mohindra and Smileworks of Redondo Beach.
We think you can tell a lot about dentists in the Redondo Beach area from their patient reviews. Dr. Ankur Mohindra and the staff at Smileworks of Redondo Beach are proud that our commitment to excellence in general dentistry and cosmetic dentistry has earned so many positive reviews. See for yourself what actual patients say about their experience with Dr. Mohindra.
Recent reviews for Smileworks of Redondo Beach
Based on 42 reviews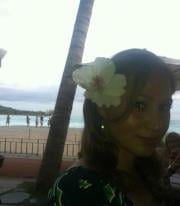 Suzie E. via Yelp
Feb 22 2019
Dr. Ankur Mohindra has the best bed side manners. You can't even feel when he is injecting you. I highly recommend a visit if you care about your teeth.
Read more
Micayla K. via Yelp
Mar 15 2019
I'll start by saying the staff here is very kind and the teeth cleaning is fine, but I would highly advise NOT getting any dental work done here. This place...
Read more
f r. via Yelp
Jan 24 2019
I drive a long way here because I like Dr. Mohindra's demeanor and his skills. But Smileworks is VERY expensive, on the top end of any dental practice I...
Read more