Read patient reviews for Dr. Mohindra and Smileworks of Redondo Beach.
We think you can tell a lot about dentists in the Redondo Beach area from their patient reviews. Dr. Ankur Mohindra and the staff at Smileworks of Redondo Beach are proud that our commitment to excellence in general dentistry and cosmetic dentistry has earned so many positive reviews. See for yourself what actual patients say about their experience with Dr. Mohindra.
Recent reviews for Smileworks of Redondo Beach
Based on 44 reviews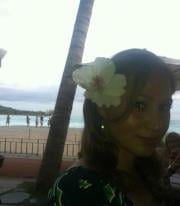 Suzie E. via Yelp
Feb 22 2019
Dr. Ankur Mohindra has the best bed side manners. You can't even feel when he is injecting you. I highly recommend a visit if you care about your teeth.
Read more
Aileen A. via Yelp
Jun 19 2019
The staff is very friendly. Elaine was very helpful. Dr. Mo was informative. He explained everything. My son had 2 cavities. They kept my 8 year old...
Read more
Kenisha D. via Yelp
Dec 28 2017
I love the dentist. I had tge same dentist for 25yrs before he retired. When I was first referred to Dr. Mo I was excited to try someone different. Dr. Mo...
Read more